"How can you afford to travel so much?" is a question we have been asked more than once.
We can safely reveal that we are not millionaires who live in fine hotels and eat Michelin food every day.
On the contrary. When we are on the go, we are pretty good at traveling cheap.
It does not have to cost a fortune!
In this article, we will give you our best tips to save money while traveling.
Travel = expensive?
We meet many who think it is super expensive to travel.
But it does not have to be.
Save up a bit, find a cheap plane ticket and get going.
And when you are off, yes, use these 14 tips to keep your travel costs down.
Make a budget and keep it
Travel in low season
Book well in advance
Stay outside the city
Sleep in dormitory
Rent an apartment on Airbnb
Walk around
Take public transportation
Find free experiences
Withdraw cash from home
Eat cheap
Drink water
Save on the splash
Try to negotiate the price
1. Make a budget and keep it
Yes, we know it's boring, but it's an effective tip.
How much money can and will you spend on the trip? Is it realistic in relation to your destination?
If you do not have control over this part, the money can quickly disappear without you knowing where it has gone.
We usually make a daily budget , which is divided into accommodation, food, transport as well as fun and spas. During the day, we write down prices on a note on the phone so we can keep an eye on whether we are keeping the budget.
You can also split your cash into daily portions or download a budget app. The most important thing is that you find a method that suits you so that you do not get stuck keeping track of your budget along the way.
2. Travel in the low season
It almost says itself, but when tourists flock to a destination, prices skyrocket.
This especially applies to hotels, but also some activities and entrance fees.
Therefore, check when it is low or shoulder season and see if you can time your visit.
If you have the opportunity to travel outside the high season, there can be a lot of money to be saved.
Book well in advance
When it comes to traveling cheaply, it can almost always pay to be out in good time.
The actual price will not necessarily be cheaper if you book several weeks or months in advance, but in return the cheapest options will often be sold out if you wait until the last minute.
This is especially true for transportation and accommodation, but also for some activities.
4. Live outside the city
Accommodation in big cities can quickly swallow your entire budget, so consider whether you can find a place to stay on the outskirts of the city.
As a rule, you are still out on adventures all day, and then there is no reason to use the box in an expensive location.
And… You do not necessarily have to stay in a hotel. See points 5 and 6 .
5. Sleep in dormitory
Jaaa! Isn't it just nice to sleep with strangers and listen to their snoring?
Okay, we admit that it's not always cool.
But if you travel alone or on a tight budget, dormitories and hostels are a really good opportunity to save on accommodation.
We can almost also guarantee that you fall into conversation with new people and have some fun experiences.
If you would like to have your own room (but do not mind that there is some life in the common areas), then many hostels also have private rooms, which are often cheaper than hotel rooms.
Rent an apartment on Airbnb
You can also rent a room at someone's home or even an entire apartment on Airbnb.
Here we have really found many good, cheap places to stay over the years.
If you have never tried Airbnb before, we have put together a complete guide for beginners where you will learn how to book the right place and have a great stay .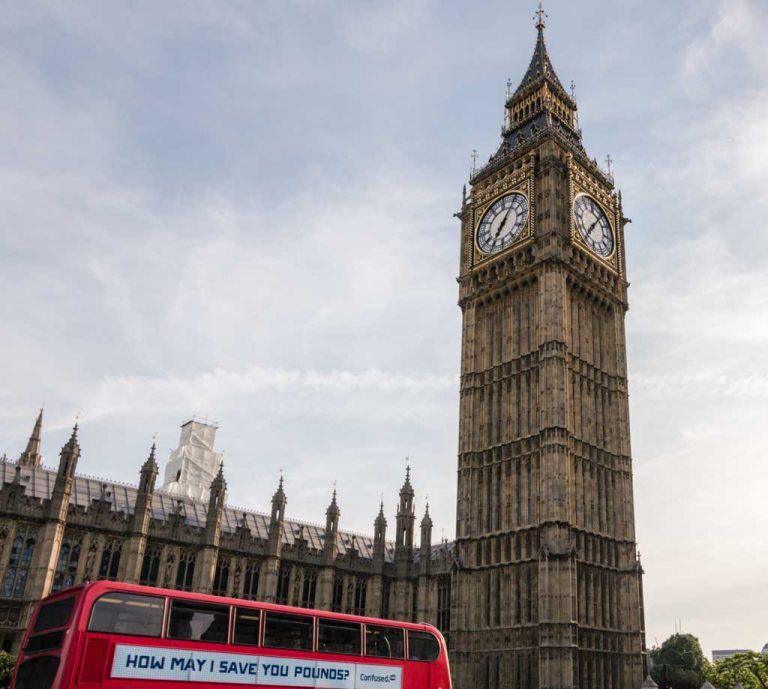 7. Walk around
Use your two lovely legs when going from A to B.
You not only save money on transport, but also get exercise – and then you discover some completely different sides of a place when you walk around.
8. Take public transportation
If you need to go further or do not want to go, explore the possibilities of public transport.
It is pretty much always meeeeget cheaper than taking a taxi or a tourist bus.
If you need to use the metro or train a few times, it is worth checking to see if there are tickets that offer a discount if you take several trips, or special tourist passes with unlimited transport for 24 or 48 hours.
9. Find free experiences
If you spend some time researching your destination, you will find that there are often plenty of free activities in the area.
For example, there may be churches, markets and museums with free admission.
Search online, look in tourist brochures or ask at the hotel reception.
Withdraw cash from home
In Denmark, most people are used to paying by credit card, but the further south in Europe you go, the more often only cash is received.
Not to mention Asia, Latin America, Africa and even small businesses and transportation in the United States.
Withdrawing cash abroad is mostly possible, but it is certainly not free.
Typically, there is both a fee from your own bank and the local bank, and it can quickly run up if you have to withdraw several times on a longer trip.
Therefore, we can clearly recommend taking local currency with you from home – or alternatively bring US dollars that can be exchanged along the way if, for example, you do not know which countries you should visit in advance.
11. Eat cheap
Spending money on food is inevitable, but if you want to save money on travel, it is an item worth keeping an eye on.
First of all: avoid eating at tourist attractions.
Prices are skyrocketing and quality is not necessarily keeping up.
Go for cheap street food stalls or check out the local supermarket for groceries so you can make your own food.
There are many hostels that have shared kitchens, and it may also be possible to find a refrigerator, microwave or electric kettle in some hotel rooms or in Airbnb apartments.
When we travel for a longer period of time, we often shop to be able to make breakfast ourselves, and in addition to saving us money, it is also extremely nice to be able to control when, how much and what we start the day with eating.
You can also look for lunch specials. Many restaurants have mid-day specials where the food is sold at a fraction of the price to be paid in the evening.
12. Drink water
Always remember to drink plenty of water. It is cheaper and healthier than sodas, energy drinks, juices and the like.
That being said, water can be a disproportionately large and sometimes invisible item in the budget.
Find out if you can drink tap water so you do not have to pay for water. For example, bring a bottle with you around the day that can be refilled – it is also better for the environment.
If the water cannot be drunk, you can bring a water filter that purifies the water (it can be bought in most nature and outdoor life shops). You can also buy larger water containers with 6 or 10 liters of water, which can be poured into smaller bottles.
In many restaurants it is also possible to ask for tap water or filtered local water if you want to avoid buying expensive drinks and bottled water.
13. Save on the splash
As with food, it can mostly pay off to buy alcohol at a local supermarket .
If you are out at a bar or restaurant, you can take advantage of happy hour deals or try the local liquor instead of expensive imported items.
14. Try to negotiate the price
Do not be afraid to try to haggle over the price. It is actually expected in a number of countries – especially in Asia and the Middle East.
This applies, for example, to clothing and souvenir markets, where there are no price tags on the goods, or if you buy several goods from the same retailer. It can also often be possible to find a slightly lower price with tuktuk drivers or tour companies if you suggest a good price with a smile.
But be careful not to over-negotiate, because what is only a few kroner for you can be a day's food for the whole family for some.